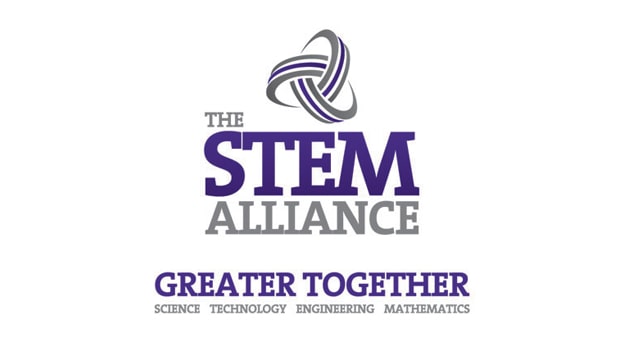 Last October saw the launch of the STEM Alliance, a joint venture between further education, industry and Government, to kick-start a national recruitment drive for more FE teachers and students in science, technology, engineering and mathematics (STEM).
Just days later, a survey by Nestle UK and Ireland highlighted the urgent need to recruit teachers and students in STEM subjects. Almost two thirds of STEM-related businesses surveyed said they had seen "no improvement in the availability of appropriately skilled recruits in the past five years" - and around half of those felt the situation had got worse.
According to Alliance partner Semta, a not-for-profit employer-led organisation tasked with promoting STEM skills, the UK is turning out 70,000 graduates in STEM subjects less than it requires each year to compete globally.
"Our STEM sectors need 160,000 engineers, scientists and technicians per year up to 2020," says Semta's Chief Operating Officer, Ann Watson. "Producing high quality STEM professionals to teach, nurture and train our future STEM talent is paramount … to solve the skills challenge in the UK's high-tech industries".
For job-seekers with a STEM background (particularly with industry experience), the door is wide open and many colleges are keen to recruit them.
Working closely with further education colleges is Semta's Head of Commercial, John Parkes, who is initially targeting four specific groups of potential FE teachers:
Professionals with an industry background and want a second career.
Is your company downsizing and are you being encouraged or asked to take an early pension? Particularly in larger organisations where employees get good salaries and pensions, "leaving with a pension plus an FE salary is a nice position to be in", says Parkes. Outsourcing programmes are very much on the Alliance's agenda
Armed forces personnel looking at their next career step.
Many ex-service personnel have high skill levels. Although they do not have particularly high salary expectations, they probably have a fairly comparable pensionable lifestyle, and so are being similarly targeted by the Alliance.
Professionals who are returning from a career break.
The Alliance is focusing on women who have had career breaks, particularly those who took time out to have children, and who then seek a way back into employment. "Sometimes they will need to requalify so we offer them things like bursaries for a teacher qualification," says Parkes. Offering "flexibility in terms of work-life balance can be an attractive proposition" 
Graduates entering the world of work
To access graduates who have qualifications at a high level needs the help of incentives, so the Alliance aims to help them with student loans and additional expenses in return for a commitment to a certain amount of teaching.
---
You may, of course, be someone like Stephen Porritt, 68, who sees the whole idea of FE teaching as a vocation and a chance to give something back. A professional business manager in IT, Porritt recently retired from Hitachi as operations development officer after 24 years' service. With a science and maths degree, he followed a highly technical career path, where mathematical skills were fundamental when pricing products. "It's an extraordinarily complicated process, involving exchange rates, taxation and profit margins. How do you make profit on a continuous basis when prices change all the time? Every product drops in price the day it's launched so you have to recover the money. You need a very analytical approach – it's not about accounting."
A chance conversation with, in this case, a local independent schoolteacher led to Porritt running a trial seminar for sixth-formers, and for the past two spring terms he has held a series of after-school, 90-minute seminars on mathematical subjects of his choice. They have ranged from cryptology (how does information get safely transmitted to one's bank during a credit card transaction?)  to common mathematical rules of thumb used in calculations (why do they always work?). Attendance is voluntary and once students start attending, "they keep coming back," says Porritt.
"I really enjoy it," he says. "I try to pose a maths problem as a puzzle – why is it a puzzle in the first place? It's the whole process of switching lights on about interesting subjects, particularly with pupils who want to learn."
Porritt is just one of an army of retired STEM specialists now being targeted by the Alliance. A number of FE colleges have forged close links with local industries, such as those between Burton College in Stoke on Trent, and nearby Toyota; Aston Martin and JLR (Jaguar Land Rover) with Warwickshire College; and Mercedes with Northampton College
---
Burton College, for instance, is benefiting from getting very high-calibre, well-trained staff, with Toyota helping with the costs of teacher training.
One of the Alliance's key projects is producing an interactive online college recruitment and retention guide, due to launch officially at the end of this month. Leading the project is Pauline Odulinski, chair of Semta's quality assurance panel and recently retired principal of Aylesbury College.
If, say, you are considering an FE teaching career or already working in STEM subjects in college, what will keep you there? According to Odulinski, research shows people within the sector are not necessarily attracted to STEM teaching by what money is on offer. Top things that retain staff are a sense of being valued; a college employer's personal touch should be used to emphasise an individual's own sense of achievement rather than that of the team.
"Can they do fast-track leadership or management courses so they feel they are being personally developed? That is as much a motivator as a pay award," says Odulinski. "One of the biggest turnoffs is mass meetings where leaders stand up and say this is what we are going to do and this is how."
Pressure is indeed mounting to overcome a deficit in STEM college teachers, particularly in maths. The AoC's technology policy manager, Matthew Dean, points to the new requirement for colleges to teach more GCSE maths to grade A*-C level and to the demographic profile of current maths teachers, many of them aged between 45 and 60 and tempted to take early retirement."
This highlights that STEM is a vital part of the economic recovery. We need STEM-qualified people and it is up to government to build a new incentive to attract them.