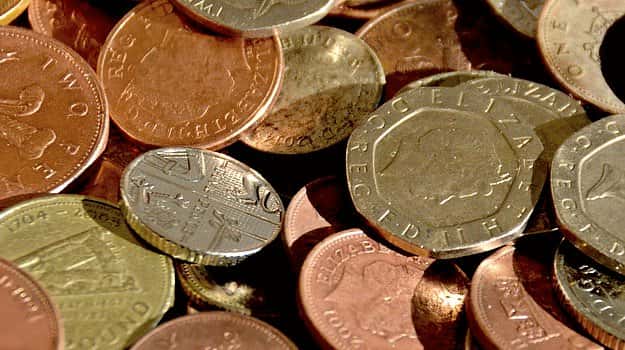 In the run-up to the General Election, Labour has pledged to place more emphasis on supporting FE. In particular, Labour wants to put emphasis on supporting adult learners, enabling them to upskill or retrain, to increase their career prospects.
For many adult learners, along with those considering going back to education, this will be welcome news. But beyond the idea of reinvesting in FE, what are the options available to adult learners? One of the key ways in which they are able to fund a return to learning is through grants and bursaries. Without this financial support, adult learners, in particular, can find improving their income and careers difficult, if not impossible.
Here, we take a look at how to find grants you can apply for as an adult learner, along with what other financial support there is for those struggling to fund their education.
Grants are different from bursaries and scholarships
Grants are often grouped alongside bursaries and scholarships, but each is slightly different. All refer to financial support that does not have to be paid back, but the terms with which they are offered vary.
Scholarships are typically awarded to students who have already secured positions in FE or HE, some have sponsored backing which can layer in restrictions, such as a pharmaceutical company providing funds for a scholarship to study specifically chemistry to three female students.
Bursaries are the most similar to grants and they work in tandem. Often what divides them is that bursaries are awarded based on financial need, grants may be given to those with circumstantial issues such as personal or family issues, along with financial difficulties.
There is an enormous number of grants around, with a range of restrictions and persons that they are looking to focus on supporting. Because each person's unique circumstances can change their eligibility, the UK Government recommends using the Grant Search to find relevant options based on your location, age and gender/sex.
Scholarships are the most unique and can help those who are not able to get into education, even with loans, to attend further education. High test scores or learning potential is often a factor, as is skills in sports.
Adult Learners include anyone in education after secondary school
You might be surprised to learn that adult learners consist of everyone from the age of 16 to 100 (or over). However, it does not mean that all 16-year-olds in education are adult learners. Students are considered adult learners if they are in any form of education after secondary school. This includes FE, HE, colleges and sixth forms.
As with Apprenticeships, another scheme used to train students beyond the two main stages of schooling, there is a range of options for funding based on age. In fact, adult learners can find that there are more drives to keep young people in school, especially during the pre-University years from 16 to 18, and for under 25s.
FE is one of the most important sectors for adult learners and there are numerous grants and bursaries that can be used to help those looking to continue their education. Some will help with the full cost of education and some only a portion of the fees.
The get a sense of the available grants and bursaries, here we will look at three examples:
Thomas Wall Trust
The Thomas Wall Trust has been working for the 'encouragement and assistance of
educational work and social service' for almost 100 years; it was created in 1920. They offer grants to individuals and organisations to enable learners to help them find paid work.
The trust is not available to everyone, but rather The Thomas Wall Trust aims to support those who are trying to 'overcome barriers to work and study...more than just the financial implication of studying'.
With this grant, a one-off, the receiver has to be facing more than just the financial difficulty of FE education. For example, someone with a mental health issue, families that have gotten into recent poverty due to the death of a family member or someone looking for work after prison who is in need of additional skills.
Let June Make A Difference
Let June Make A Difference is a local charity based in North Kirklees, England. This charity works with young people aged 7-17 who need financial support for living or studying in the local area. The use of the funds, as the What June Did For Me page attests, is broad, from helping troubled youths find outlets for their anger, to allowing young people to attend school trips with friends that their families wouldn't otherwise be able to afford.
The Rotary Foundation Scholarships
While many grants are one-offs for certain situations, and some offer continued financial support for homes and events, others like The Rotary Foundation Scholarship seeks to help make schooling more feasible for adult learners.
Specifically, The Rotary Foundation offers scholarships to study overseas, this scholarship is open to any looking to 'further international understanding', focusing more on the intent of the learner, over their personal circumstances as with the Thomas Wall Trust.
This scholarship works with those who have completed 2 years of study at a university, as well as those who teach those with disabilities, and professional journalists. Here, the intent of the person and their proven commitment to education is what matters most.
While you might not initially assume that you are eligible for a grant, bursary or scholarship, the range of FE and HE related funding available should encourage you to seek out relevant options. Each of these funding options is key to helping adult learners get into the classroom and on into better jobs.