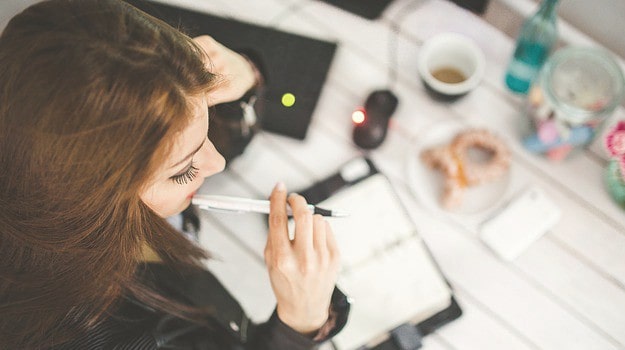 Further Education (FE) colleges attract qualified and aspiring teachers. FE offers an inspirational learning environment in which teachers, students, and support staff have the opportunity to develop and grow.
People get a lot from FE teaching, both personally and professionally. The benefits of a vibrant working environment, improved qualifications, better job prospects, and the knowledge that you might be changing lives, make working in FE an appealing prospect.
But before you take the plunge into the stimulating world of further education, you should do a few things to make sure this is the right choice for you.
Why do you want to teach?
It seems like an obvious place to start, but whilst many people like the idea of teaching, for some, the reality is a different story. If you're someone who derives pleasure from lending support, providing initiative and helping others to overcome difficulty, a teaching job in FE is going to bring you satisfaction.
Alternatively, anyone who lacks the disposition of a teacher, but likes the idea of working in a college and thriving within an educational environment, can move into the sector in another capacity. There are a broad array of jobs in FE, each of which has its own pleasures and require a different set of qualifications. Technical, management and organisation skills are all highly valued in FE.
But if you're someone who likes working alone, teaching is probably not for you. It's a highly social profession, reliant on the relationships you build up with your colleagues and students. Furthermore, if you like regularity and formalised working hours, teaching in further education might throw up some difficulty. One of the greatest charms of the job, but also one of the biggest challenges, is that no two days are the same. Furthermore, you'll be expected to be adaptable; FE positions do often offer compelling flexibility, with part-time contracts and leave options, but planning and preparing outside of working hours may also be expected.
Ask yourself, why FE in particular?
Working in a college can mean that you get free training, recognised qualifications, along with the attractive annual leave allowances and valuable networking opportunities. The benefits are considerable, but they must be met with the right disposition.
FE teaching doesn't pose the same challenges as working in a primary or secondary school. FE students range from 14-year-olds to adults. The majority of the students are over 19. This means that you won't be battling against immaturity in a further education classroom. FE teachers won't be giving detentions, and an FE student won't be throwing tantrums (hopefully). But, this doesn't make FE teaching any less of a responsibility.
Educators will have to take on a diverse group, managing students with different backgrounds, experiences, and prospects. Leading this plethora of pupils can be challenging, and requires a patient, insightful and inspirational approach.
That said, the backgrounds of FE teachers can be as disparate as those of the students. Different professional, educational, cultural and social backgrounds are not only common amongst FE teachers, but they are also valued. An eclectic body of educators is hugely important in creating an inclusive, informative and effective working environment.
Find out what to expect
Before going into FE, it's worth having a look at the lives and characters of those who are already there. Whether it's someone who works in a teaching, managerial or advisory capacity, AoC Jobs' Day in the life of… describes, in detail, the daily experience of people in FE.
FE teaching is an extremely varied sector, and you can move into academic, basic skills or vocational teaching. Some qualifications are always required, but certain jobs will demand fewer than others.
So, if the descriptions of FE jobs just wet your palette, why not actually try one out? As well as being able to train on the job, there are many opportunities to do work experience or to shadow someone in the FE sector. Hands-on experience will give you a real feel of whether a career in FE might be the one for you.