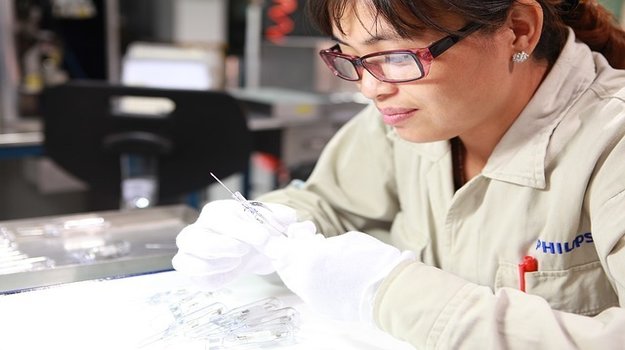 Further education, like all other levels of education in the UK, requires not only teachers but assistants to help with the practical running of the classroom. In FE this extends from classroom assistants to what is known as a technician.
Technicians work to support teachers and lecturers within their subject area. They are an integral part of keeping the course on schedule and equipment ready and safe for student use. It can also involve teaching at times, but that isn't the focus. Instead, the role leans into the technical and practical elements of the day-to-day, rather than the lecturing side.
As such, technician jobs are appealing to those who want to use their skills, but not be tied to creating lesson plans. Or those who would like to dip a toe in the teaching pool, rather than commit full time. Technicians who enjoy the teaching aspect of their role; more than they thought, will often go on to become teachers or lecturers.
Technician roles vary widely, depending on subject area, and so have different requirements. If you're thinking of moving into the FE sector, here are 5 different, unique support roles and what they each involve:
Workshop Technicians
In subjects, such as construction and builder trades, or engineering, much of the course requires practical tasks in workshops. As such the technician's role here is much like that of a senior team member at a construction site or auto shop. They are responsible for supervising the training students, preparing workshop tools for the class and maintaining vehicles and equipment. Technicians with a history of working within those industries, but who want to move away from those business, are invaluable here as they bring real world experience.
Science Technician
Science technicians require similar backgrounds to worktop technicians, in that real world experience is key. Science technicians are responsible not only for observing and assisting with experiments, but the health and safety of the laboratory as a whole. Understanding of intricate details of specific scientific areas is advantageous - such as with micro-biology techniques for biology technicians. Working as a science technician is also a versatile role for those looking for part-time work, as courses offered, are both full and part time, meaning adaptable schedules to suit your needs.
Apprentice Technician
Apprentice technicians are one of the most unique roles in FE colleges, and one that allows the most room for growth. Ideal for graduates or those who are newer to an industry, apprentice technicians are still expected to have in-depth knowledge of a subject but the support role is also a learning one. You will work alongside and shadow another technician or teacher on a course, building your skills while you contribute to the general running of the courses.
IT technician
An IT technician can be one of two roles. The first is the classroom-based role, assisting with creating and implementing IT or computing courses. The other role is more closely linked with the college than a classroom. Here, the experienced individual uses their skills to ensure the college uses the best software, has secure servers, and administers fixes to campus technology. It's a real problem solver role that takes the technician across departments.
Learning Technician
A learning technician role within further education varies based on the speciality area they work in. It can be a support role similar to that of a classroom assistant in primary or secondary education, but at the FE level. Alternatively, it can be a workshop technician, such as for Hair and Beauty courses. Here a technician works to ensure the college salons work smoothly while managing the stock levels, ordering supplies and performing marketing duties, similar to the role within a salon in industry.