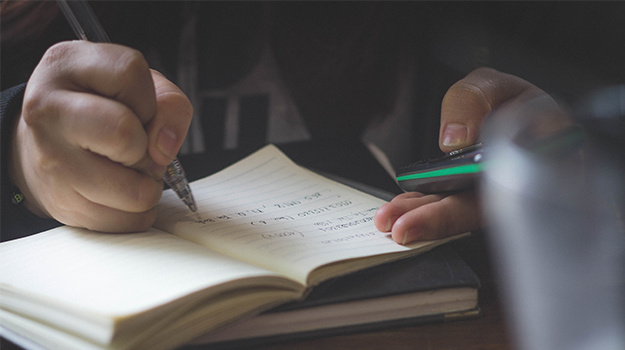 When applying for a job, you may be asked to carry out a psychometric test, also known as an aptitude test. Employers use this form of testing to see whether the candidate has the required personality and cognitive ability for the vacancy that they are trying to fill, along with the ability to carry out the tasks that the job role will entail.
In this article, we will address five key practices that you can do to best prepare for a psychometric test.
Read the Job Description
The psychometric test that you will undergo is one like none other than you would have completed before. It is designed to be able to give the recruiter an insight into how well you can solve problems, whether you work well in a team, and how you cope under the pressure of having to balance tasks at work. Before undergoing the test look at the job description for the role that you applied for and analyse the key attributes that they are looking for in the ideal candidate. This will allow you to structure your answers to fit the framework of what the employer is seeking.
Learn The Types of Questions You Will Be Asked
The questions will be delivered to you in the form of a verbal reasoning test, a numerical reasoning test and a logical reasoning test. They will most likely be multiple choice questions that you will have to complete in a short amount of time. There is no required knowledge for an aptitude test, but by knowing the types of questions that you will be asked, it will give you the added benefit of allowing you to have a head start and have an idea of the style of questions that you will be given.
Practise Psychometric Tests Online
The best way to truly understand the test that you will be taking is to complete a psychometric test online for free. Treat this test as you would any other form of exam that you would complete. By practicing, you will be able to improve your problem-solving skills and understand the structure of what the test will be like when you take the one that will be scored. Most aptitude tests are carried out online meaning there will be some familiarity with what you are doing if you practice online prior to the exam.
Practice your Numerical Skills and Develop Your Vocabulary
Many aptitude tests will allow you to use a calculator for the questions that are asked. If using a calculator is something that you are out of practice of, then brush up on those skills and re-familiarise yourself with the tool. As well as this, by reading a broader selection of literature, news, or industry-specific work, you will be able to develop your vocabulary and provide an answer with relevant knowledge for the verbal reasoning test which will improve your overall score.
Don't Lie On The Test
Most people want to make themselves stand out and look like the ideal candidate when completing a psychometric test, however, these tests are designed to determine whether you have been consistent with the answers that you've given and not lied. If there is an inconsistency with the answers that you provide, then the test will reveal this to the potential employer and it will go against you.
The main way that you can achieve an authentic score that will stand out and impress the person that is conducting the application process, is to research the company that you have applied for, practice multiple psychometric tests online, and to be as truthful as you possibly can be.