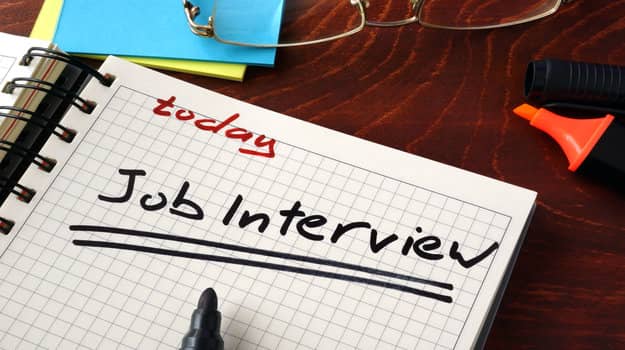 Though your initial application and CV will have given potential employers an overview of your background and skills, an interview provides the best opportunity to convince them you are perfect for the position.
Preparation is key. Knowing how to formulate strong answers to interview questions can be the difference between success and failure. While we don't recommend having canned responses for each question, we do recommend spending some time getting comfortable with the general themes of FE interview questions.
When you are interviewed for an FE teaching job you should expect to be asked about your subject of expertise, current issues in education and your approach towards classroom and behavioural management.
Below are 8 common questions asked by hiring managers in FE interviews and how to go about answering them:
Tell me about yourself.
Recruiters use this question as an ice-breaker to the interview. It is your first chance to impress the interviewer, so introduce yourself and then discuss a few key things relevant to the teaching role. This could include qualifications, skills and previous experience in further education.
You do not need to recite your life story, instead keep your answer under two minutes. It is important to remember that the employer already has information from your initial application, so perhaps expand on some of the points you made on your CV.
Why do you want to work at this college?
You will almost certainly be asked about the college you are applying to work at. Recruiters want to see clear indications that you have researched the institution and can confidently discuss its ethos and achievements. It is important to explain how the goals of the college match your career goals and how you can have a positive influence on the college.
What makes a good leader?
Further education employers will want to assess whether you have the necessary leadership skills to help their students succeed. Demonstrate your leadership skills by discussing how to make a classroom an enjoyable environment that encourages growth.
A leader is constructive and provides students with positive reinforcement. A sign of a great teacher is one who takes responsibility for their students failings. A teacher should always be looking for ways to provide better guidance and resources.
What are your strengths?
Here you can demonstrate why you are more suited for the job than other candidates. Match your strengths to the job role and focus on what you can specifically bring to the college. Be honest with your answer and don't pick a strength just because it's in the job description. You will be much more convincing if you talk about authentic strengths and can back them up with examples of where you have utilised these strengths.
What are your weaknesses?
This question is asked in interviews of all industries and is designed to catch you out. Do not pretend to have no weaknesses, this is a blatant lie that interviewers can see straight through. On the other hand, do not expose weaknesses that could raise red flags to employers. Your ultimate goal is to present a real weakness that does not damage your potential for the position.
The trick is to turn a negative into a positive. Choose a weakness that is not directly related to the job role and discuss ways you are actively trying to overcome the weakness. This shows the interviewer you are honest and are open to self-development. Alternatively, choose a weakness that can be improved with experience in the role, such as something based on lack of opportunity for experience in other roles you've held.
How do you build rapport with your class?
Establishing a rapport with your students is one of the most important aspects of classroom management. Your response to this question should demonstrate what behaviours you use to develop rapport such as sense of humour, making yourself available and showing interest in the students.
Discuss the importance of encouraging student engagement in the topics covered and how this can be managed, for instance by relating lessons and examples to subjects relevant to the students.
Describe your discipline philosophy.
Poor student discipline is one of the challenges teachers must overcome. Recruiters are looking for someone with an effective classroom behaviour management plan. This involves positive reinforcement, being firm but fair and having appropriate consequences for inappropriate behaviour. It is important to emphasize your ability to handle most discipline problems on your own.
If you have experience in further education, provide a specific example and in your answer discuss how you managed the misbehaviour. Support any disciplinary action you took with reasons as to why it was effective and why you used it.