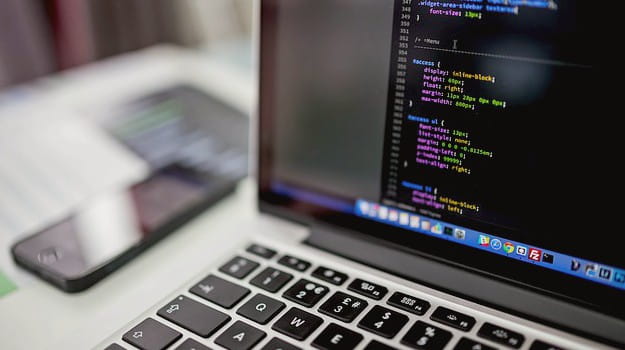 The developments in IT and computing have left no sector untouched, including FE. Whilst these developments have many people fearing for the future of their profession, those who work in IT are finding new career paths opening every day.
Within the education sector computing has changed how lessons are taught, how work is assessed and has even led to the development of entirely new courses. The innovations of educational technology have opened doors for many more IT and computing jobs within FE. Here are four examples of jobs that you can attain as an IT professional.
IT lecturer
With the skills and know-how in computing that you have, it can be fulfilling to teach these to others. Up to date knowledge and experience of the industry is usually sufficient to be able to apply for college IT lecturer roles, with full teacher training provided in most roles. There are also a number of different computing courses that you can teach, such as ICT System Support, Computing and Systems Development and Software and Web Services.
It does not matter if you have had no teaching experience, as long as you show enthusiasm for the profession and interacting with students, as well as a willingness to undertake teacher training within a specific timeframe. Experience in education, however, can help you to acclimatise to the role.
Working as an IT lecturer will provide you with the opportunity to really make a difference to students lives and become a role model for them, as well as broadening your own skill set as you discover a wide range of innovative ways to teach students. If you get on well in the role, you can move into more senior positions, such as Course Co-ordinator, where you will get to plan the curriculum for the department.
IT service desk advisor
Another route into FE for IT professionals is to become an IT service desk advisor at a college. This is a more customer focused role, as part of a team that is the main point of contact between the IT team and the rest of the FE institution. You will be expected to communicate effectively with all affected parties throughout the duration of an issue or project. You will contribute to and document operational processes and procedures, in order to maximise the efficiency of the operation of the whole IT team. The role also involves administering the service desk.
You will need to have great communication skills, as you will be comfortable dealing with telephone and email enquiries from external members of the public. You will also need to have good analytical skills and a methodical approach to problem solving. Previous IT experience in a similar type of role is usually sufficient experience for this type of role.
Computer networking technician
With the wide use of IT in FE institution's, there is also high demand for technicians to enable these IT systems to run smoothly. In this role you would be responsible for troubleshooting and resolving IT issues within the college, working both as part of a team and individually.
You will install and maintain a variety of equipment and software applications and implement security measures to ensure that all systems and data are safe. This may be a similar role to a role you have undertaken or are currently undertaking, but potentially on a larger scale with the vast scale of most colleges. Additionally, with the different environment, you will face new and interesting challenges.
Head of corporate resources
As a head of corporate resources at an FE college, you will not only be in control of finances but will have the responsibility of organising the IT facilities at the college. You will facilitate the development of the computer services by researching into new technologies that can be used.
You will also lead the development and implementation of the IT strategy of the college and will identify training opportunities for relevant members of staff. This role entails significantly more responsibility than a lot of computing roles, but will allow you to hone other skills, such as management, leadership and strategic abilities.