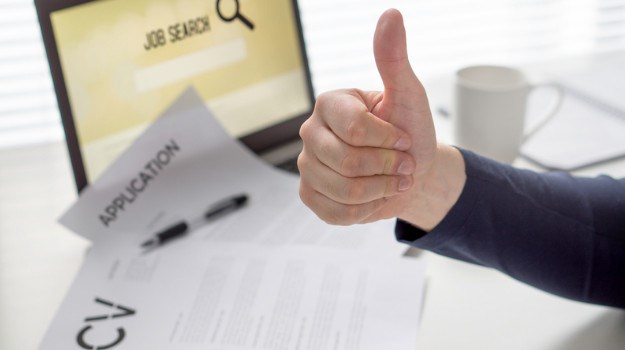 Many colleges use job applications to standardise information obtained from job seekers, to screen potential employees and to determine who will be invited for an interview. So it's important to remember that your application, as with your CV, is the key marketing tool to put your heads and shoulders above the rest. Here are some of our top tips to guide you through the FE job application process.
Be prepared with all of the information you need
Your application should be tailored in a way that corresponds with your CV; make sure all dates, names and titles on your application coincide with the information you provide on your CV. Other documents to have are the job specification, references and contact details of the referees.
It's also worth researching the college you're applying for a position at. Get a sense of its values by reading its mission statement and assess who their competitors are. Having in depth knowledge of the college will work wonders in your favour. It's always better to have too much information at your disposal than not enough.
Tailor your answers to the job specification
Filling in an application with a list of every qualification you've ever achieved and the life experience you've amassed is useless unless you make it relevant to the job in question. Employers want to see experience that points to a specific outcome or accomplishment they can measure against their needs.
Always communicate your accomplishments in a way that helps the prospective employer envision you performing the targeted job. Show why you are more qualified than other applicants for the position. While experience in further education is advantageous, transferable skills will also be looked upon favourably.
Complete the application accurately and remember to proofread
The neatness and legibility of your application is a reflection of you so make sure you take pride in its appearance.
Do not leave any blanks as employers want the same information from all job applicants in order to make a comparison between different candidates. Blank spaces on an application suggest you don't have the necessary skills or experience to answer the question adequately. If the question really doesn't apply to you, add "not applicable" followed by an explanation as to why it doesn't apply to you.
Take a moment to thoroughly proofread it. Any spelling mistakes, grammatical errors or typos will not be looked upon favourably and could severely hinder your chances.
Follow up your application with the employer
If you have not heard from the employer within a week of submitting your application, make sure you follow-up with them.
There is a chance the employer is still working through the applications they have received so doing this will reaffirm your interest in the FE position. If it is bad news and the employer has decided not to offer you an interview on this occasion, ask to have your application kept on file if any similar positions come up at the college in the future and for any feedback as to why.