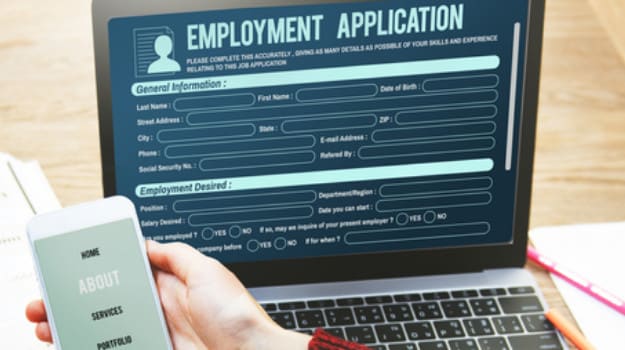 Application forms and how to beat them
Slaving over a job application form for your dream FE job is not fun in the temperatures enveloping the UK this summer. But there are ways of making the task easier, thanks to advice on the best approach (laced with a slug of self-discipline)  provided here by the HR department at one particularly popular college in England.
 
The institution, like many others, is constantly trying to plug the traditional UK skills gaps in English, maths and engineering, by seeking much sought-after teachers able to deliver those subjects. "Especially in engineering, we are recruiting from industry and training them up to be teachers," says an HR staffer. 
 
Why can't I send in my CV with a covering letter?
Applicants constantly ask why fill in a long application form when it's so much easier to send in a CV and a covering letter? First, colleges reply, CVs usually get written rather generally and don't carry enough information to match the specifics of a job that HR departments need to make the shortlisting process accurate, fair and transparent. The advice is to ruthlessly check what you have written is specifically relevant to the job in hand.
 
Second, most CVs are not focused on a specific post - if you have only taught in a primary school, your skills are not necessarily transferable. Your CV might say you have taught at a school but not which exam boards you taught to and at what level of course. 
 If applying from industry, chances are that you have very relevant transferable skills. If, say, you have long been a senior mechanic, you will likely be used to training staff and overseeing apprentices – just the sort of experience many colleges will die for. Your experience does not need to be classroom-based - you can get relevant on-the-job teacher training from your college once you land the post.
 
It's all based on a points system
In fact, application forms are designed to let colleges allocate applicants points if, for instance, you state you hold a relevant degree (maximum points), a non-relevant degree (less) or no degree (none). Scores are added up from each section of the form and the highest scorers go through to interview stage. 
 
Third, Ofsted wants to be sure all applicants, especially successful ones, are safe to work with children. The application form asks about any gaps in work history or in a person's education to help provide safeguarding reassurance.
 
The key requirement is stay relevant
For the scribes - and anyone else among you – no, colleges do not want covering letters. They are rarely relevant, with people often navel-gazing about jobs done in the past and what makes them tick in their free time. A sentence about a Saturday evening line dancing habit is fine but a paragraph? Stay relevant. Colleges only want to hear why they should take your application further, and don't want a diatribe about a hectic social life.
 
Be prepared for up to a three-month application process from interview to start date. Job adverts normally go out for two weeks, then there is a week of shortlisting, sometimes longer. Considerable time is then spent on DBS and other security checks and following up references. 
 
Most jobs advertised now will come on stream around this coming October half-term. Job vacancies are posted throughout the year, although the main period is immediately after the Easter holidays, the latest time most people need to give notice if they wish to leave at the end of the summer term.