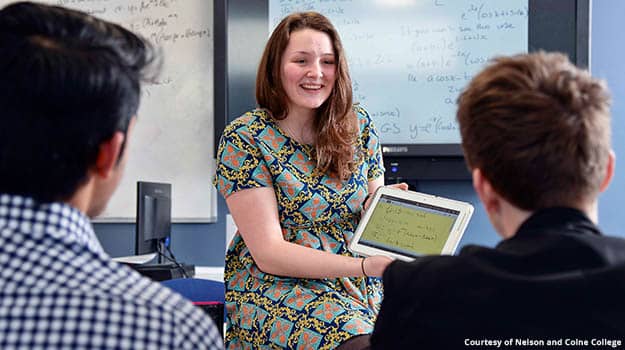 The number of people in employment in the UK between September and November 2015 was up 588,000 on the previous year . With an increasingly competitive job market, in a continued state of flux, we cannot always afford to follow a linear, bureaucratic career path.
A survey suggests that, on average, Millennials (people born in the broad timeframe from the late 70s to 00s) expect to change jobs more than every three years, making career changes 15-20 times in a lifetime. In turn, these ambitious job-hoppers avoid the painfully slow ascent up the 'corporate ladder'.
There are many different reasons why someone would consider regular career changes, and ambition is just one of them. This job-hopping tendency may be used to speed up their career advancement. But, it could also be a sign that generations are becoming increasingly open to new opportunities, making a case for a non-linear career path. So, what are the benefits of broadening your ambitions or making a career change later in life?
Dead-ends are new beginnings
It may be tempting to allow yourself to reach a 'plateau' in your career, where progression isn't an option or you have reached the 'top' of a ladder. Also known as dead-end jobs, most people in positions without opportunities for progression tolerate their position, but that the lack of career progression can speed up the amount of time before they look for a new job with better prospects. Research suggests that 73% of UK skilled professionals believe their job prospects have flatlined or declined over the last year.
Part of this 'dead-end' feeling can be attributed to the idea of the 'corporate ladder', which can be likened to tunnel-vision. If we perceive our careers as a linear, bureaucratic path we chase long-term career ambitions at the expense of our short-term happiness. But if you consider changing applying for new jobs without a largely increased salary, you can often gain valuable new skills and experience and potentially earn more later on.
AoC Jobs lists numerous further education jobs and actively seeks out industry professionals to fill those roles. FE offers a real opportunity to professionals looking for that next step in their career, utilising both the knowledge gained from years of experience, while offering a different avenue of work.
New technology means new jobs
The rate at which technology advances means that there are many jobs that could not have existed just 10 years ago. The ability to understand and adapt to new software and technology can make you eligible for opportunities you didn't even know you were capable of. In this case, having a linear and set career plan has the potential to really hold you back.
Sometimes it takes some conviction to think outside the box and keep an open mind, but you may find yourself applying to a more diverse variety of roles and when you assess your transferable skills you will find you're suited to more roles than you think.
Those who can do can teach
According to a survey of teachers, 80% chose their career in education, because they enjoy working with children and young people, and 74% wanted to make a difference. Research suggests that 56% of teachers joined the profession after working in a different sector. So, not only are the majority of teachers very passionate about teaching, but more than half of them also have chosen teaching as a second career.
Perhaps you're looking for that new challenge, or that next step in your career. Register with AoC Jobs today and make sure you get the best opportunities in further education, where you can have a real impact on the lives of the UKs college students.