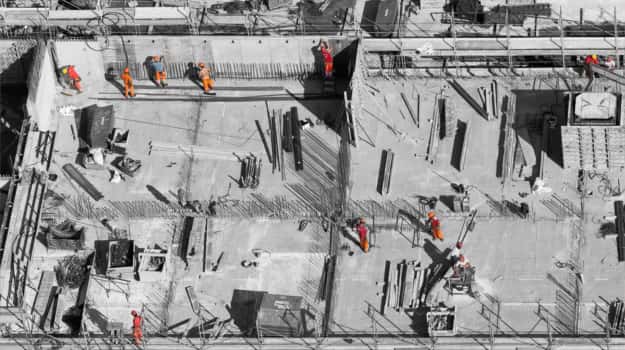 The UK has a thriving engineering sector, with world-leading expertise in areas such as aerospace. Unfortunately, at a time when global competition is increasing, the number of engineering graduates entering the UK industry is in decline.
It's predicted that to remain competitive, the UK needs to fill almost 90,000 engineering and technology positions every year.  As such, the demand for STEM teachers in further education (FE) is higher than ever.
If you're an engineer thinking about a potential career change – whether you're in your early years or heading towards retirement – not may be the perfect time to consider a career in FE teaching.
Want to find out more?
AoC Jobs have recently developed a helpful guide for engineering professionals who think teaching could be for them. You can download your copy here.
Why make the move?
By talking to people who have already made the move into teaching, AoC Jobs found that many engineers wanted to give something back to the industry they'd been previously dedicated to.
One said, "I wanted to share my knowledge, experience and enthusiasm for the industry and technology with others."
Many of them are finding the move into FE teaching to be hugely rewarding. After feeling burnt out and fed up in their previous careers, becoming a teacher in their field is giving many people a renewed passion for their chosen subject.
Are your skills relevant?
Becoming an FE engineering lecturer means you are bringing your expertise into the classroom. Using first-hand examples from your career to illustrate curriculum topics or create interesting projects will engage students, and make lessons more likely to 'stick'.
It's an opportunity to influence the next generation and make a difference in young people's lives.
Teaching offers the freedom to use your creativity and individuality to make the job your own – something that many people find missing in their industry role. You'll find many of the qualities of a good engineer make for a great teacher, such as organisational skills and people management.
Are you qualified?
As an engineering professional, you'll probably find you are already qualified to start on your journey straight away. All that's required to teach is an A-level (or equivalent) in a related field. You may be required to undertake further training in teaching methods and theory; however, this is often delivered on-the-job, or funded by the employer.
Why now?
Because of the decline in new engineer numbers, demand for STEM teachers is higher than ever. Now is an excellent time to make the move if you are considering it.
Becoming an FE teacher is an excellent way to secure your future too, as according to a study by Oxford University, teachers are among the least likely jobs to be affected by automation.
As the need for more new engineers grows, so will the demand for teachers. In fact, hires are projected to increase by 12% by 2024. So making the career pivot into teaching today will ensure your skills are in demand for years to come.
Many engineers find teaching provides huge job satisfaction and the chance to make a real difference to young people and the industry you have worked so hard in.  
To find out how to make the move into FE teaching, download the AoC guide here.