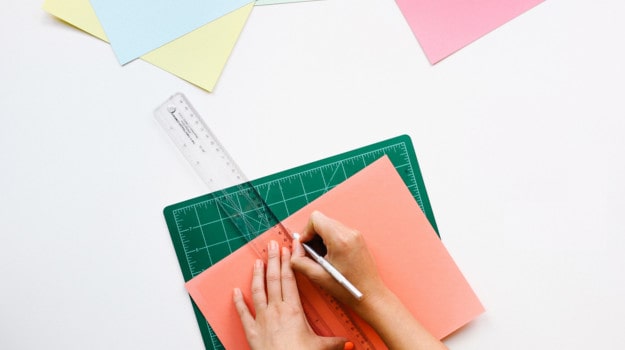 Working within engineering and technology can make for a rewarding career. But many people are finding themselves dissatisfied with the industry's stressful working conditions, huge personal liabilities, and a lack of creative input.
Whether you're new to the industry and finding it's not what you expected, or facing retirement with a sense of unease, you should consider the benefits of a new career in further education.
To help you decide if teaching is right for you, the AoC have recently created a guide for engineering and STEM professionals considering the change.
But first, here's some of the top reasons you should look at a career in FE today:
Your skills and experience are needed right now
Demand for STEM teachers in FE is high and still growing. If the United Kingdom is to remain an economic powerhouse in this technological age, a focus on creating a highly-trained, competitive workforce in these areas is paramount.
Colleges across the country need professionals to teach, nurture and train the next generation of engineering talent. People with industry experience are especially sought after, because they can effectively relate classroom concepts to real-life scenarios.
A teaching career is hugely rewarding
The AoC spoke with a panel of engineers who made the switch to teaching. Many said that teaching gives them a creative outlet, offers great personal satisfaction and allows them to remain affiliated with the engineering sector, even when working in the industry was no longer for them.
Going into teaching means you can give back, by influencing the next generation of talent, while avoiding the 'burn out' of working in the industry.
One lecturer said, "It is the best move I've ever made and I wish I had made the transition earlier in my career."
You'll be future-proofing your employment
Teaching is perhaps one of the most secure careers available.  A recent survey of the AoC Jobs board showed that 77% of advertised engineering teaching jobs were permanent placements.
Teaching is one of the industries least likely to be impacted by automation as we head into the future, according to a study by Oxford University in 2013. In fact, hires in further education are actually projected to increase by 12% by 2024. So it seems that a career pivot into teaching would ensure your skills are in demand for years to come. 
Making the move is probably easier than you may think.
Many engineers are surprised to find that you don't need existing experience to become a further education teacher or lecturer. All you need to get started is A-levels (or other equivalent qualifications) in related subjects.
Some further study in teaching qualifications is generally required, but this can often be done whilst you work. The initial training, Level 3 Award in Education and Training, is a ten-week part-time course covering the basics of teaching, learning and assessment.
To find out more about making the switch to teaching today, check out the AoC Job's guide here.