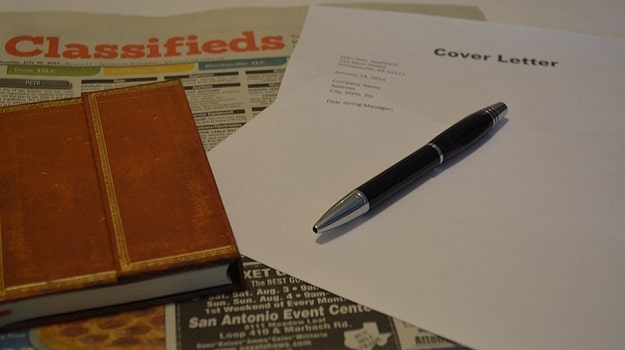 In a previous blog, we discussed how to write a killer CV. Here, we look at the other side of the coin: cover letters. The purpose of a cover letter and CV together is to whet the employer's appetite and mark you as a serious contender for a position in Further Education.
First impressions are imperative, and a cover letter is a valuable opportunity to peak your employer's interest. A great cover letter will highlight your key strengths and motivations for wanting to work in a particular FE organisation and convey why you, personally, are the right candidate for the job. Here are our top tips on how to write a great cover letter for teaching jobs in FE.
Keep it short, simple and readable
An effective cover letter—one that is sure to capture a potential employer's attention—should be no more than a page in length. It should contain around three or four paragraphs, each with a clear focus and rationality.
Your cover letter should always be addressed to a named person or the college directly and include an accurate reference to the role for which you are applying in the first sentence, including where you found it advertised.
Ensure your formatting is simple, clear and consistent throughout, with the same font and design as your CV. If you're sending the letter via email, do so as a pdf to make sure there's no risk of the file corrupting, and provide a summary in the email body text.
Highlight relevant experience
Your CV will convey all your relevant training and experience already, so while you might make a summative recap, there's no need to rehash the whole thing. Instead, think about your experience abstractly and extract the key lessons you have learnt.
For example, if your CV mentions having volunteered at a city science festival, explain exactly how working with young people in a learning environment taught you how to develop activities that are both engaging and educational for a young adult audience. Organise your key points by skill set to help structure the information appropriately.
You may even have relevant skills from other experiences. Perhaps, auditioning and acting in theatre productions has given you confidence in public speaking and presentation. Maybe working in a call centre has taught you how to communicate effectively. Possibly, coaching a local football team has taught you leadership and teamworking.
Be self-reflective – you're talking about you, after all
It's likely an employer will have hundreds of cover letters and CVs come across their desk, so the key to making your application memorable is to make it personal.
It's all too easy to fall into the trap of making generalisations or using the passive voice ("It is important to be able to…"), but your great cover letter should be just as much an exercise in selling yourself as if you were selling an innovative new product.
Highlight your strengths, talk about your achievements and offer examples of positive feedback you have received. Flip this over to plead your case from the employer's perspective rather than your own. Tell them what you can contribute to the school or college and why they should want you.
Tailor your letter to the role for which you are applying
Most candidates will have a non-specific cover letter in their arsenal, but employers are likely to dismiss any application that appears generic or irrelevant to the role.
Reference the elements of the job description throughout, and keep a checklist of whether you have met all criteria as advertised. Check whether the school or college you're applying to has a statement of values you can target in your application and explain how your own outlook coincides with theirs.
Maybe the school or college has received recognition for specific subject areas or education initiatives you can comment on? Prove you've done your research to help to dispel the feeling that many employers have of being merely one of the hundreds of employers to whom you are applying.
Explain why you want the job
Detailing why you want the position shows you are already engaged and invested in your potential future with the organisation. Research the college or school, and make it clear that you value the position as much as they do.
Explain how your previous experiences have led you to a career in FE, and talk about plans for the future relevant to the role for which you are applying. If you're putting yourself forward for an entry-level position, you may wish to share your aspirations to become head of the department within X years.
If there is an opportunity to do so, visit the school or college and arrange to speak to an individual in a similar role to pick their brains for ideas and advice.
Be eloquent
Keep your language natural and friendly but formal – think about how you would interact with an employer in an interview. For educators, using subject-appropriate terms and vocabulary is vital, and it's a great way to demonstrate your intellect.
Keep your tone positive and confident throughout—"I hope…", "Maybe…" and "It might be possible…" are examples of weak phrases that can undermine you.
Always end with a call to action. Tell them you're available for interview and invite a response from the recruiter. Simple phrases such as "I look forward to hearing from you…" or "Yours sincerely, in anticipation…." can have important psychological effects.
Remember to proofread and edit your great cover letter before sending, ensuring all information contained within is accurate and reputable. Check it several times, and then have a friend check it too. You could even run it past someone you know in the FE sector for feedback and advice.