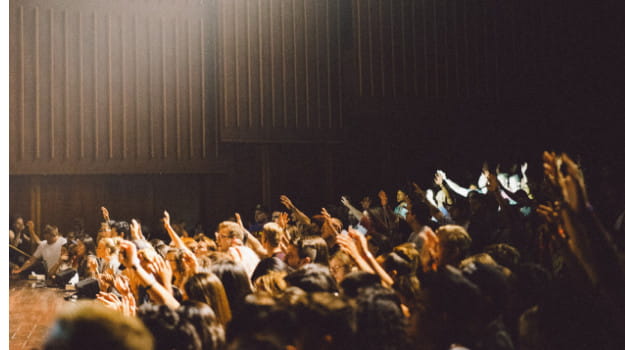 What is further education?
Further education (FE) colleges provide high-quality technical and professional education and training for young people, adults and employers. They prepare over three million students with valuable employability skills, helping to develop their career opportunities.
Colleges are inspirational places to learn because education and training is delivered by expert teaching staff in industry-standard facilities. From basic skills to postgraduate degrees, colleges offer first-rate academic and vocational teaching, in a range of professions including engineering, hospitality, IT, construction and the creative arts.
Why train to be an FE teacher?
There are various reasons that people get into FE teaching; from personal and professional development to helping others improve their qualifications and job prospects. There are also other benefits for working in a college, from free training, opportunity to gain recognised qualifications while in paid work, generous annual leave allowances and many professional networking opportunities.
Teaching is also highly rewarding, you have the chance to transform a student's life. 
Colleges employ 137,000 full-time equivalent staff, of which 72,000 are teaching staff.  There are lots of opportunities and lots of flexibility within further education, whether you want to work part-time or full-time, and if you want to progress in your future career, you will find that working in a college can meet your needs.
Every teacher joins FE for different reasons.  Here's what a few have said:
• It's about helping other people with their challenges.
• It's a coaching role: providing support and clarity, and intervening where necessary so that everyone can do their very best.
• Knowing that no two days are the same.
What do I need to get into FE?
It depends on your professional background and what the college needs. Lots of colleges will provide on the job training and you'll gain a recognised qualification when you complete it.
If you are teaching a vocation, you will need a Level 3 qualification in your specialism (i.e. BTEC National Diploma, NVQ Level 3, or equivalent), as well as recent work experience.
If you are teaching a subject such as Chemistry, Business Studies, German, etc. you will need a degree in your subject area.
FE colleges provide training and education on a broad range of subjects, from floristry to aeroplane engineering.  What's makes the sector special is that so many of our teachers have learnt their trade in the industry.  By having that professional background, you are able to provide real-life experiences to your students.
But it isn't only for those who've been employed previously.  Colleges welcome newly qualified teachers too!
Lots of colleges will provide on the job training and you'll gain a recognised qualification when you complete it.
Who teaches in FE?
There is a huge variety of people that teach in FE. College staff come from a range of professional, social, cultural and educational backgrounds.
What do I need to get into FE?
Colleges are dedicated to giving the highest level of support and training to staff as well as their students. Teaching staff can earn qualifications while you work, and provide you the opportunity to learn valuable transferable skills. Non-teaching staff are able to access great training opportunities across many disciplines, from Management, IT, Administration and Human Resources.
What are the students like?
FE students range from 14 years old to adults, with the majority being aged 19 or over, and come from a range of backgrounds and experiences, and may enter further education from local schools, the community, industry or local businesses.
Did you know that college staff report a high level of job satisfaction? Many teachers stay in the sector for years, enjoying successful and rewarding careers.
What do the Association of Colleges Do?
The Association of Colleges is the representative organisation of colleges in England – we were created by colleges, for colleges.  We represent support and promote the interests of over 95% of the college sector.