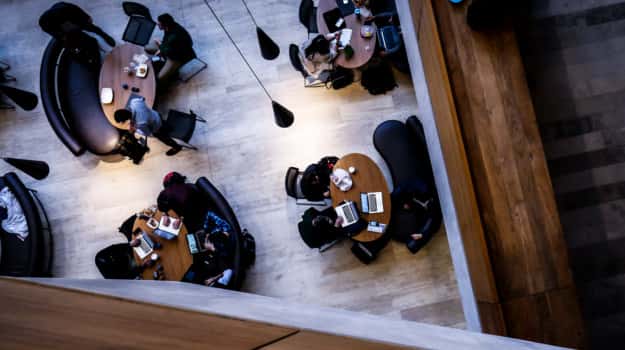 Engineers are an ageing population. This is a problem that the industry is well aware of, and yet the drive to replace the current crop of engineers has yet to gather enough momentum. Each year, more and more engineers come up for retirement, yet less and less qualified engineers entered the talent pool.
For many, the prospect of looming retirement isn't something they are particularly enamoured with; having grown accustomed to a fast-paced career, the shift to relative inactivity can be a worry, as can losing contact with their colleagues and their connection to the subject that has defined much of their working life.
There is, however, a synergy that exists between the need for training new engineers and maintaining a connection with the industry post-retirement:
Teaching: a means to stay connected with the industry and give something back
Find out what engineers have transitioned from industry to teaching have to say about playing their part in shaping the next generation of talent - and how you could join them.
For those who still feel a connection with engineering, or who worry about the state of the industry, teaching can be a wonderful way to be a part of the solution. Passing on your years of real-world experience to the next generation of would-be engineers will help foster the new generation of talent the industry so desperately needs.
Your industry connections can be extremely useful in keeping you abreast of developments in the industry that apply to teaching. There's no need to lose touch with your network just because you've left the industry. In fact, it can become invaluable.
Most of all, teaching offers a chance to continue to apply your engineering skills, maintain a connection with the engineering industry and reap the enormous personal rewards that go with the job. Enabling the younger generation to make their start in their engineering can be incredibly satisfying.
It can be invigorating to launch into new projects in later life
The most obvious issue that springs to mind is that swapping one fast-paced career for another is hardly "retirement". Thankfully, part-time teaching roles are widely available and allow experienced professionals to carve out a new role that fits neatly into the balance of their post-industry life.
Teaching also offers fantastic satisfaction. The AoC interviewed a number of engineers who made the move and all of them agreed that the level of personal joy they get from teaching far outstrips that of their industrial career. Watching students gradually "click" with the lesson material, devised according to your personal approach, improving in assessments that you design yourself, is a great motivator.
Unlike engineering, entry-level roles in higher education include plenty of guidance, support and training to get you started. The expectation is that you bring the engineering experience, and you'll be trained in delivering the rest.
You're likely already qualified
Most positions provide training on the job, or, where on the job training isn't provided, training courses will be paid for by the employer. The majority of jobs can be secured with no prior teaching experience, and the only engineering qualifications that you need are those at A-Level or equivalent. Most people working in industry already fit these criteria.
In fact, whether part time or full time, you'll find that as an engineer with a large amount of experience, your industry knowledge will make you a very attractive candidate to the majority of employers.
AoC Jobs has produced a guide for those who are interested in moving from industry to teaching. It includes interviews with engineers who've already made the move and covers duties, experience, qualifications and more. If you're thinking about making a change, download the guide today!