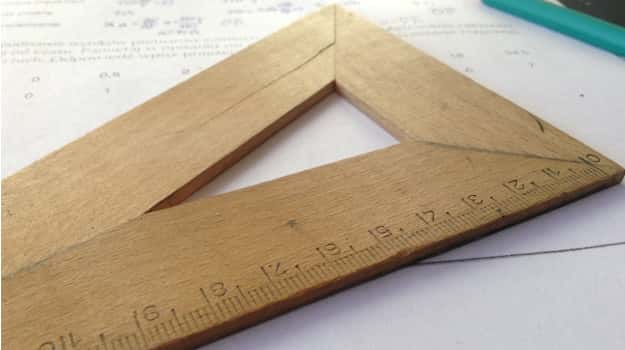 Are you an engineer considering a career change? Perhaps you feel burnt out, overworked, or disenfranchised in the corporate world.
As these are just some of the reasons given by engineering professionals who are leaving the industry for a new, fulfilling career as teachers.
AoC Jobs (The job board brought to you by The Association of Colleges) has created a comprehensive guide for anyone considering this move. We spoke to a panel of engineers who have already made the switch to find out how, and why.
Escaping the pressure chamber
Engineering professionals often find themselves under enormous pressure. The job comes with a huge amount of responsibility. When something goes wrong, it's not only financially problematic but can put people's safety at risk. Many of the engineers AoC spoke to said that this extreme level of personal liability (as well as long, stressful working hours) negatively impact their job satisfaction, work-life balance and sense of well-being.
Being a teacher has its own responsibilities of course, including the safety of students. However, the everyday stakes are much lower, and free from the sometimes overwhelming financial and safety burdens that affect much of engineering work.
Cutting corporate red tape
Are you often in situations where you're required to juggle the interests of multiple conflicting stakeholders?  This impossible task often causes huge job dissatisfaction for engineering and technology professionals.  Not least because we've heard that many engineers don't feel recognised for their hard work.
Working in further education, you'll have the freedom to share your experience and skills in a supportive and rewarding environment.
Rediscovering creativity
Many engineers find that their natural creativity it hampered by the day-to-day reality of their role.  Their recommended solutions are often diluted or constrained by changing budgets, shifting priorities or conflicting stakeholders.  And all of this can leave you feeling frustrated and uninspired.
In contrast, our panel explained how teaching can give you the opportunity to stretch your creative muscle. While you do have a curriculum to follow and learning outcomes to achieve, you're empowered within education to work on your own terms.  How you achieve the required outcomes is largely up to you. You design lessons and coursework, and exercise your way of doing things.
Getting back your spark
Many of the engineers we spoke to talked about 'burning out' and generally losing the passion for the industry. Engineering and technology can be exciting industries, but the demands of the job can take their toll.
Switching careers can give you back the passion you once felt for STEM subjects. And it allows you to work in affinity with engineering and technology, even when a role in the industry no longer works for you. 
Making a difference
Influencing change in the world is one of the reasons many people go into STEM industries. But some engineers find they are simply not being given the opportunity to make the impact they hoped for. 
In teaching, the difference you make to young people's lives develops right in front of your eyes. Our panel told us how sharing your knowledge with the next generation can be hugely rewarding.
Securing your future
According to a recent study by Oxford University, teachers are among the least likely to be impacted by automation. So not only is there a huge current demand for STEM teaching, it is also one of the most secure careers for the future.
It's easy to see why for many, pivoting careers from engineering into a teaching role offers many rewards. No teaching experience is necessary, and most employers will support you with ongoing training.
Making the switch could be a lot easier than you might think.
For more information, you can access our full AoC guide for engineers switching career here.