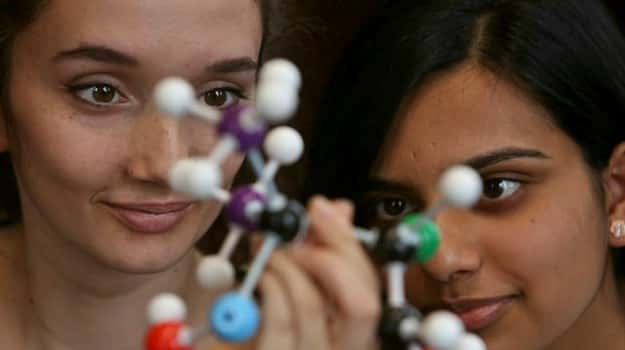 Before you get into a further education (FE) teaching role, or to help you understand the breadth of opportunity for learning and development within the sector, you must first look at what teaching in FE encompasses and how it operates.
FE teaching jobs are varied and at this higher level cover a range of subjects, learning styles, while allowing access to a broad spectrum of career paths. What divides students with specific jobs waiting for them at the end of their studies, as opposed to those whose job prospects are more open ended, is the type of course. Within FE, there are two main types of study: vocational and academic.
Here, we explore the key differences, what they offer and the requirements that each need to become an FE teacher.
What is an academic FE teacher?
An Academic Teacher in FE is what most would think of when asked about being a teacher. You are a qualified expert in your field, with a degree in that subject (such as English, Politics, French or Physics).
Many FE teachers, in fact all teachers, will either have a teaching qualification or be looking to get one. As a result, the routes to becoming an academic teacher can vary.
What is a vocational FE teacher?
Vocational teachers are expected to be "dual profession". This means that they are both qualified to teach, with the necessary skills to work within the school learning structure, as well as being a trained professional in their chosen area.
Plumbing, hairdressing, construction and other similar professions, are common vocational courses. Vocational FE teaching in these subject areas can be full-time or part-time to suit the student. They are, however, still classroom based.
The alternative for those looking at jobs in these industries, within the education sector, is apprenticeships. FE apprentices learn on the job, with supplementary classroom work to support their practical learning.
What skills do you need to teach in FE?
Teachers are required to be qualified in both subjects and teaching in order to become FE teachers. Further education, like primary education and secondary education, requires different experiences and expectations for the student/teacher relationship, and though some skills are transferable, not all are.
For example, an English graduate may go on to obtain a Postgraduate Certificate in Education (PGCE) to become a primary school teacher. Here, they will learn about lesson plans, how to keep the attention of students within an age bracket (such as 4-7 years old). During the course, and in order to qualify, they will be required to be assessed in a real classroom situation.
The ability to plan and engage will be transferrable, but the level of depth in specific subjects won't be at the same level as in FE. However, thanks to the English degree, the teacher could transfer into teaching FE English.
In this instance, the transfer would be to Academic FE. For Vocational FE, an area that is in need of more teachers, the potential new FE teacher would need to have real-world experience in their industry, such as engineering.
An engineer could become an FE vocational teacher in one of two ways. They can go to a college or university and obtain an FE degree. Depending on the industry and the person, this may be an ideal route. If the engineer wants to move directly into FE or test the waters of teaching, there are more hands-on ways to do that.
Become an FE teaching assistant
Also known as "in-service", vocational and academic teachers can become FE teachers by first working as learning assistants. This kind of learning is particularly attractive to those who are near the top end of their career path, such as the owner of a plumbing company.
If there is nowhere else for this plumber to go, in terms of seniority, and they are looking for a new challenge, a vocational FE teaching job may suit. It offers a chance to share expertise, but without the customer facing aspects of the job. Similarly, a chemist might want to move between the public and private sector, going to teach chemistry in FE instead of working for a pharmaceutical company.
The two arms of FE teaching are each key to educating the next generations of researchers, manual labourers and thinkers. Without both sides, there could be serious issues in the development of a country as a whole. Thankfully, those with a passion for teaching often go to work in FE and new pushes are being made to encourage career pivoting from their professions to FE teaching.