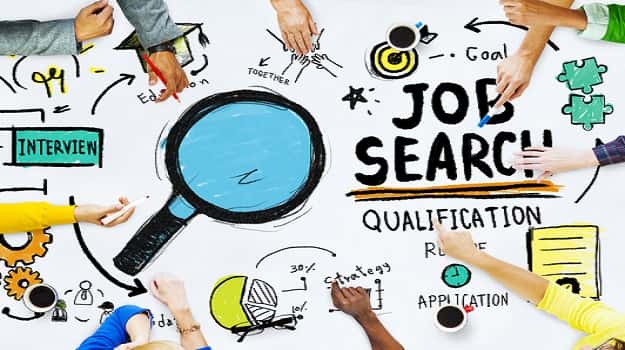 Despite uncertainties following the UK's decision to leave the European Union, unemployment levels in the UK reached an 11-year-low in September 2016. The figures, released by the Office for National Statistics, revealed that the total number of people in jobs remained at a record-breaking 31.8 million.
The surge in employment means competition for job vacancies is at its most intense. Nonetheless, as the shortage of skilled workers takes hold, demand for workers in the FE sector remains high. Here we look at some of the FE jobs that you should be applying for in 2017.
IT Technician
Skills shortages in key areas of the digital economy mean there are plenty of opportunities to pursue an IT career in the FE sector. Information technology saw a 350% increase in average annual revenue growth between 2010 and 2014. It is also expected to see similar job growth over the next decade. This makes systems engineers and IT technicians two of the most highly sought after professionals today.
Technician positions in further education vary, with both classroom-based roles and roles that are more closely linked with the college than the classroom. In the classroom, technicians will assist with the creation and implementation of IT and computing courses. Outside of the classroom, technicians are responsible for ensuring the college has access to the best software and secure servers, while also being on hand to fix problems when they emerge.
Educator
It's no secret that the UK is in the midst of a severe teacher shortage. A recent report by three education leadership organisations suggested the UK could face a shortage of up to 19,000 senior teachers by 2022 if action is not taken urgently. This extends to the further education sector where demand for teachers continues to soar.
Teaching in further education is one of the most rewarding career paths, offering variety, challenge and job satisfaction. The great thing about FE teaching is that there are roles available in hundreds of different subject areas. Maybe you're a skilled electrician that wants to share your skillset with the next generation of workers, or perhaps you're a music enthusiast hoping to incorporate your passion into your working life—whatever your interests or skills, there will be a teaching role for you.
Financial Advisor
Financial jobs are perhaps not the most futureproof with the increasing popularity of online banking and cloud accounting, but there will always be a need for human-to-human advice. According to career advice website My Future, employment of personal financial advisors is expected to grow by 27% from 2012 to 2022, significantly more than the average for all occupations.
Students are perhaps the demographic most in need of financial advice. With tuition fees increasing and grants decreasing at a drastic rate, it has become notoriously difficult for students to keep track of their personal finances. Student finance officers provide the information and resources needed to help students manage their money and help them to budget throughout their studies.