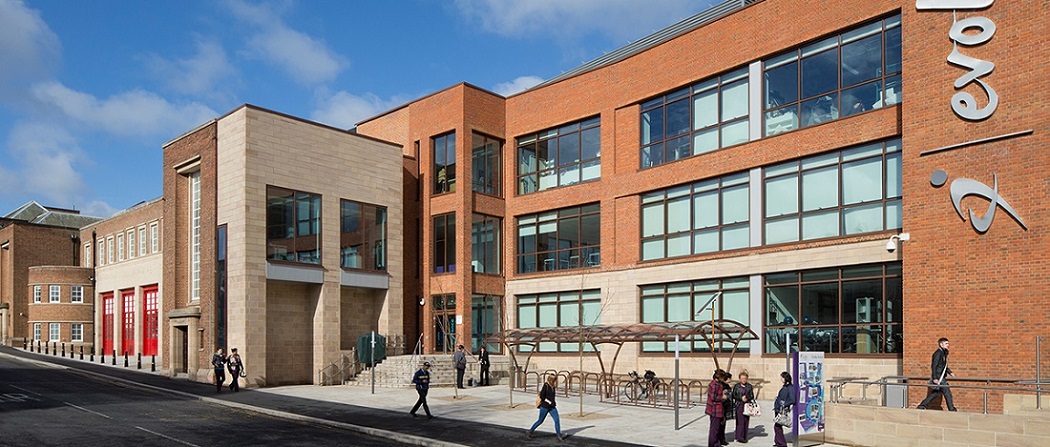 Dudley College of Technology traces its proud history back to the Dudley Mechanics Institute in 1862.
Today we are one of the highest performing general Further Education colleges in England, providing a wide range of education and training programmes, focusing predominantly on highly technical skills programmes for young people and adults, enrolling some 12,000 learners each year across a wide range of academic and technical programmes, on both a full time and part time basis.
The college was last graded by Ofsted in 2017 and we were rated as an outstanding provider.
Our operating performance as measured by the ESFA financial health assessment in 2018/19 was good, with an income of £45m and an EBITDA of £3.2m. This is expected to grow to an income of £52m and an EBITDA of £3.9m for 2019/20. 
Based in an area of high deprivation, only 47% of our learners aged 16-18 years have both GCSE mathematics and English on entry. Yet, our GCSE resit rates are significantly above national average, allowing learners' progression to level 3 and beyond.
Due to a strategy of significant investment in its estate, the college has seen major growth in learner numbers in recent years. In 2008 we supported 3,000 learners aged 16-18, which has grown by 2109 to 4,900 young people on full-time skills based programmes and 500 young people on A levels at Dudley Sixth.
Achievement rates for full-time young people are high, often significant;y above national rates. A level achievements are also high and above national rates.
The college is the biggest provider of Apprenticeships within the West Midlands Combined Authority area, delivering 27% of all college delivered Apprenticeships. in 2018 we supported 3,853 apprentices of which 2,414 were adult apprentices. The college is committed to supporting the local economy, with 52% of our apprentices studying in LEP transformational sectors.
Most strikingly, 67% of all apprentices in advanced manufacturing in the Black Country study here at Dudley College of Technology. As also the largest college provider of Apprenticeships in the wider West Midlands region and one of the largest nationally, our apprentices achieve at a rate significantly above national rates. A very high percentage of our apprentices progress to higher Apprenticeships and degree level programmes.
The college is one of few nationally to have achieved the prestigious STEM Assured kite mark.
The college has significantly developed its curriculum offer and estate over the last decade. Major capital investments in excess of £50million, include Dudley Advance I a £9m state-of-the-art Centre for Advanced Manufacturing and Engineering and Technology which opened in 2013, a £12m investment in a Centre for Advanced Building Technologies, Dudley Advance II, which opened in Autumn 2017 and the Construction Apprenticeship Training Centre in January 2018.
In July 2019 the college was named as one of only 12 providers, nationally who were successful in their bid to develop an Institute of Technology (IOT). The Black Country and Marshes Institute of Technology (IOT) will see a £32m investment in a new facility to deliver level 4, 5 and 6 programmes including Higher Apprentices. Dudley is also developing proposals to develop university style provision as part of the £1.6bm funding made available through the Stronger Towns Fund.
The college is also supporting the Warwick Manufacturing Group in the creation of a Very Light Rail Innovation Centre in Dudley and developing new Apprenticeship frameworks to be delivered alongside research and product design activities in very light rail.
The college provides adult and community learning to over 2,000 adults on skills based programmes, 23% of whom follow STEM programmes and 91% of whom progress to positive destinations in further training or employment.
The college supports an increasing number of learners with learning difficulties and disabilities who participate in mainstream skills programmes. Their achievement rates are exceptional.
Through Dudley College of Technology Worldwide the college is active in international markets. Dudley College of Technology Worldwide is a trusted delivery partner for the British Council and has recently delivered a substantial Leadership & Management programme in India, under UKIERI phase 2.
The college is involved in many new and exciting initiatives. In May 2018 Dudley was announced as one of the first colleges to be selected to deliver T levels. We will be delivering pilot programmes in the all of the first tranche of sectors, across which T levels will be rolled out: construction, digital and early years and childcare.
Dudley College of Technology is participating in the West Midlands Combined Authority Construction Skills Pilot and is leading the Black Country Colleges sub-group. The pilot has £5m funding to invest in adult upskilling to support major infrastructure development in the region including HS2 and the developments for the Commonwealth games.
This work is divided into four work streams looking at: learner experience, employer participation, staff development and a mapping exercise of the skills offer across the region.  The college has lead the West Midlands bid under the Flexible Learning Fund, which has received £710,000 to develop work with employers to increase participation of adults in work in English, mathematics and digital learning through developing a shared online capability to create a step change in the scale and reach of flexible and accessible delivery programmes.
In September 2018 the college was awarded the licence, by the London Borough of Waltham Forest to become the centre operator for their Construction Training Centre. Dudley College of Technology has become the managing operator of the centre form February 2019 and we are working with partners Waltham Forest Council and specialist scaffolding and high safety experts  training provider Simian to develop further our employer partnerships.
By applying the learning that has occurred in creating the successful Advance I and II models in Dudley, future expansion is planned to meet the needs of the Greater London construction sector.
In September 2017 Dudley Academies Trust was formed, comprising four local secondary schools with the college as its sponsor. A transformational agenda is now in place as articulated in the Trust's Strategic Plan 2018/2020 including expansion into the Primary phase in January 2020.