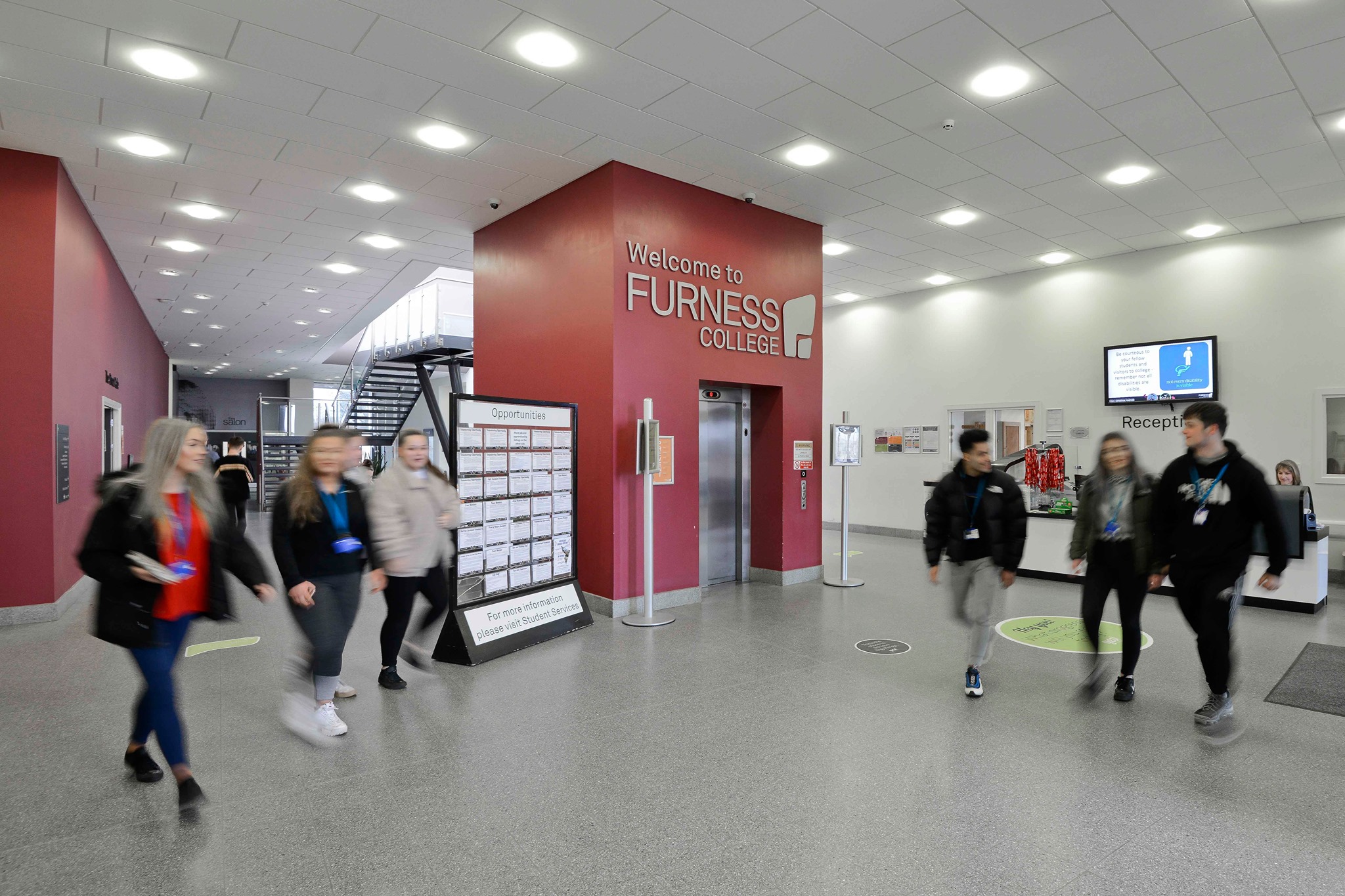 At Furness College, we take pride in training and developing the current and future workforce. With the expertise of our staff, fantastic facilities and network of support we are able to work towards our vision of providing the highest standards of further and higher education which meet the needs of local people and businesses. No matter what their role, every member of staff plays an important part in achieving our goals.
When you work in education, an environment that really makes a difference to people's lives, job satisfaction is like no other; Margaret Graveson, Learning Mentor at the college said 'I love my job, it's brilliant on a Monday morning to get up and know you are going to make a difference to the lives of some great kids. It's amazing when you see them progress by the end of the year.' Isabela Braithwaite, Curriculum Manager describing her biggest buzz at work 'when you make a difference to someone's life whether it's because you encouraged them to reach their potential and they have really made you proud, or if you have helped someone when they have struggled and then see them achieve'.
If you are passionate about further education and would like to join our commitment to making our students work-ready, providing employers with the skills they need, a career at Furness College could be for you.
Our superb facilities not only provide our students with the highest standards of education but also provide our staff with all the latest technology available and the resources they need to do their job in the most effective way possible.