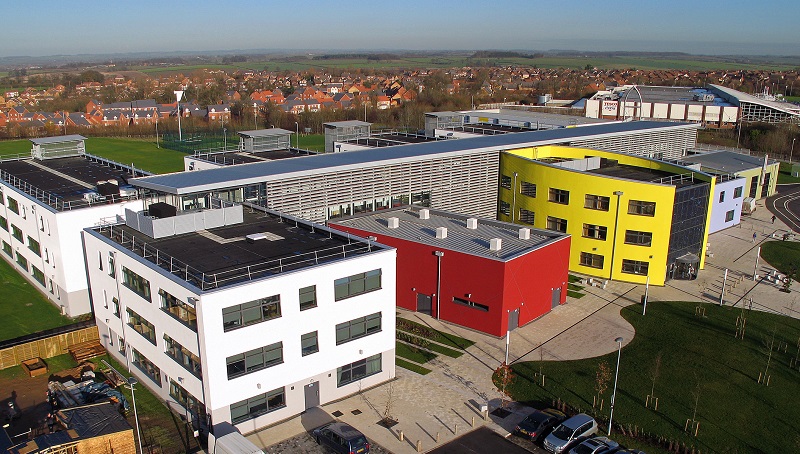 Gateway College was created as a sixth form college in 1976 as part of the reorganisation of secondary education in the City of Leicester.  Prior to that Gateway College had been a boys' grammar/technical school which opened in 1928.  Today Gateway is an open access College of 1,400 full time students, mainly aged 16-19, and a turnover of £8 million.  In August 2009 the College moved to a new 12 acre site at Hamilton to the north east of the city on the borders of Leicestershire.
There are three sixth form colleges within Leicester with a prime responsibility to meet the needs of students who live within the City.  The large majority of our new entrants come from the 11-16 schools which serve the area.  Other students transfer from 11-18 schools, from schools and colleges situated in the county area and beyond, as well as from Independent schools.  Gateway is the only Sixth Form College serving the north of the city and county.
Aims of Gateway College
At Gateway College we pride ourselves on the special care and attention we pay to meeting the needs of each individual student, negotiating a learning programme tailored to meet their needs within an orderly and supportive environment.  We are committed to the maintenance of high standards, to the care of the individual student and to providing every student with the opportunity to do well, succeed and contribute to the well being of others.
We seek to develop in our students respect for other people, moral values and an understanding of the variety of traditions in a multicultural society.
We are proud of the quality of our environment and provision, and our responsiveness to individual needs. Our staff support this philosophy, and students and visitors to the College frequently comment on the welcoming and friendly atmosphere within the College and on the level of support and encouragement they enjoy.
Gateway College is not currently advertising any roles on AoC Jobs, however, you can view and apply for jobs in the East Midlands or search other recruiters.