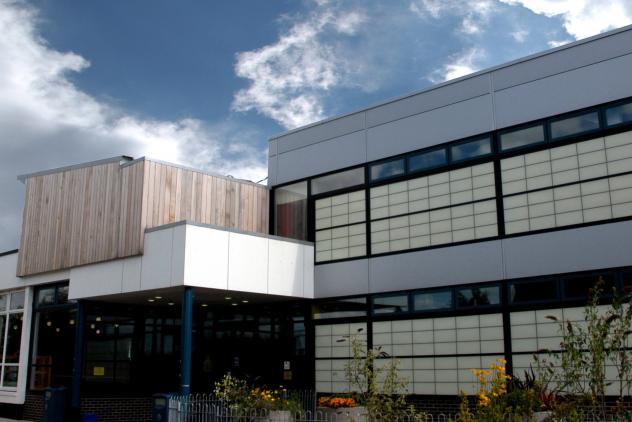 Great Yarmouth College is situated in a lively seaside resort, famous for its miles of sandy beaches, holiday industry and rich heritage.  The town is home to a prosperous oil and gas industry and a rapidly expanding new energy sector.  Great Yarmouth itself is within easy reach of the picturesque Norfolk Broads, the stunning North Norfolk Coastline and of course, the culturally rich and historical City of Norwich is a short train ride away.
Great Yarmouth College is the best in its area for student success, being in the top 10% of colleges in the country.  Rated "Good" by Ofsted, it offers the biggest choice of career-related courses in the area with more than 300 choices presenting endless opportunities.  Its courses are professionally and technically focused with employment potential at the heart of every offer – often developed with the many employer partnerships established at the college over many years. Last year over 80% of our learners progressed into work, Higher Education or further study. Apprenticeships and Traineeships are particularly strong at GYC and continue to develop in line with the rapid growth in industry in the area. 
The college is proud of its high quality, passionate staff who are largely professionals in their field, passing on the skills and experience that made them successful as well as technical advice and the "inside knowledge" of their sector.   Students here benefit from smaller class sizes; ensuring they receive maximum support from tutors and one-to-one mentoring.  The college provides access to state of the art teaching facilities including industry standard professional equipment.
Great Yarmouth College is also a University Campus Suffolk Centre and offers a number of Foundation and Honours Degrees as well as Postgraduate research degrees.  The college is excited to see this aspect of the college develop as more students take advantage of its Higher Education opportunities that offer accessible, expert tuition combined with leading technology and equipment - all on their doorstep!
GYC is undergoing huge investment:  A £6.2m remodel of the main campus is due to be completed in September 2015 bringing all the buildings up to date and presenting a professional, business-like atmosphere commensurate with the quality of teaching and learning that is practised here.
The staff at GYC enjoy a dynamic and positive environment full of potential and the excitement of positive things to come under the direction of its new leader, Stuart Rimmer. 
In addition to the salary package, there are many additional benefits that the College offers to all staff, including:
Defined benefits pension schemes (Teachers Pensions for academic staff and Local Government Pension Scheme for support staff)
Generous holiday entitlement plus bank holidays and 4 closure days for support staff 
Excellent staff development opportunities
Free car parking
Eye care
Childcare vouchers via Computer Share
Access to the College library
On-site Hair and Beauty treatments
On-site GYC fitness centre
Refreshment facilities including the training restaurant, Ambitions (rated Excellent on Trip Advisor) plus Coffee Shop and Eating House.
"At Great Yarmouth College we aim to give all our staff and students an exceptional experience".
Stuart Rimmer, Principal.
Great Yarmouth College is not currently advertising any roles on AoC Jobs, however, you can view and apply for jobs the East of England or search other recruiters.