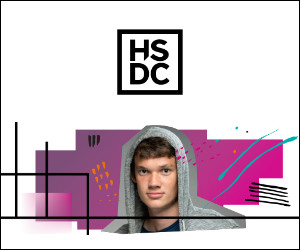 Tuesday, 1 August 2017 marks the uniting of Havant Sixth Form College and South Downs College to become Havant & South Downs College (HSDC).
This is the first step of an exciting partnership which will provide outstanding further education for future students by building on existing strengths of both colleges.
The brand new multi-campus College has been born from two successful education establishments to form a College that will provide a varied range of high quality education and training to young people and adults across South East Hampshire and West Sussex.
Recruitment at Havant & South Downs College is underpinned by our College Behaviours and Values. They are the personal traits that are needed to achieve optimum performance in all job roles at the College.
PERSONAL TRAITS NEEDED FOR OPTIMUM PERFORMANCE IN ALL JOB ROLES AT HSDC
'I am a professional who will engage and encourage students with passion, reflect on their experience and take individual responsibility for my actions.'
'I am approachable and supportive in order to motivate and inspire. I am committed to achieving aspirational outcomes for all of our students.'
'I work with others as part of a team, sharing information and building effective working relationships, and together we take individual and collective responsibility for achieving cross-college goals.'
'I anticipate, understand and meet stakeholder needs, find innovative solutions, and ensure high customer service, responding to the ever changing needs of our community.'
'I reflect on my own performance and constantly look for ways to improve, taking responsibility for my own learning and development.'
'I am flexible and open to embracing new ideas/standards to be innovative in my role and open to new challenges, sharing my experience and learning from others.'
'I am an advocate for the College and its mission.'
'I treat others with courtesy, respect, honesty and integrity.'
'I contribute to improvements in efficiency, productivity and environmental impact and I treat College resources with the same care I would my own.'
'I accept nothing less than the best from myself and colleagues, give positive feedback and praise but also challenge poor performance and mediocrity.'
Havant & South Downs is committed to safeguarding and promotes the welfare of all learners and expects all staff and volunteers to share this commitment. Successful applicants will be required to undertake a Disclosure and Barring Service Check (DBS) in respect of both children and vulnerable adults, and to provide proof of their right to work in the UK.
Havant & South Downs College is committed to equal opportunities for all students and staff, regardless of race, gender, age, physical disability, political, sexual orientation or religious affiliations or marital status, and is fundamental to the ethos of the College. Equality of opportunity and respect for the individual are part of the College's principles and values, and the College welcomes the benefits that a diverse workforce brings to the Corporation.