Ready to embark on an exciting career with Shipley College? Take the next step and apply today! We're always on the lookout for talented and passionate individuals to join our team. Join us in our mission to provide outstanding education and make a positive impact in our community!
Click here for a taste of what life is like here at Shipley College
Message from the Principal - Diana Bird
Welcome to Shipley College, where we are dedicated to creating a culture of excellence and innovation. As the Principal of this welcoming and inclusive college, I am committed to fostering an environment that encourages creativity, collaboration, and growth.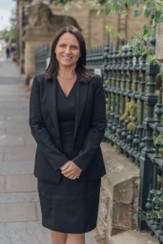 At Shipley College, we pride ourselves on being a community that values diversity, inclusivity, and respect. We believe that every member of our team plays a vital role in supporting our students to achieve their full potential, and we are committed to providing a supportive and inspiring workplace that allows our staff to thrive.
Whether you are a teacher, support staff, or part of our leadership team, you will have access to a range of exciting professional development opportunities, including ongoing training and support to help you enhance your skills and achieve your career goals. Our innovative approach to education and commitment to excellence means that you will be working alongside some of the most talented and dedicated educators in the field.
If you are looking for a rewarding role in a dynamic and innovative college that values creativity, collaboration, and growth, then we would love to hear from you.
Join our team at Shipley College and help us to shape the future of education
"We are a small, friendly College;  a lovely organisation to work for.  We are very responsive to our students. I am proud that as a College we focus on wellbeing, sustainability and Equality, Diversity and Inclusion.  We provide a supportive, nurturing and inclusive environment for all. We would love for you to complete an application to join our team, please see the recruitment pages of our website for information about the current vacancies we have."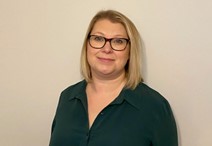 Jen Birtwistle, HR Manager, Shipley College
Find out what our employees have to say about working at Shipley College.
'The best thing about teaching is the positive comments that you get from the learners when they feel you have supported them, through a tough time' - Jackie Wilson - Child care and early years tutor
'No two days are the same, the learners inspire me everyday and it is fantastic to see them grow into independent young people' - Rachel - Supported Internships Coordinator
'I am passionate about ensuring square pegs are not squished into round holes. I enjoy teaching as I learn so much from my students and my peers'. - Diane - Early years & childcare tutor. 
Below are some of the many benefits you have access to as a member of staff at Shipley College:
Free on-site car parking
Access to a free gym on-site
On site dining and refreshment facilities
CPD/ Professional Development opportunities
Enhanced holiday entitlement
Enhanced Local Government/Teachers Pension Scheme
Occupational Health Services
Access to an on-site Learning Resource Centre
Reduced train cost travel and shopping discounts
Interested in a Vacancy? Here is what to do:
Read our Top Tips for Applicants
Download the Job Pack, Application Form, and Equality Monitoring Form.
Forms available here:

Application Form (part 1 of 2) (Word)
Equality Monitoring Form (part 2 of 2) (Word)

To complete the Equality Monitoring Form in Word, download, click "view", then "edit" to add your information.
Please note that:
We don't accept CVs, so make sure to fully complete the Application Form.
Job applications are only being accepted remotely