The South Thames Colleges Group is made up of Carshalton College, Kingston College, Merton College and South Thames College, which merged on 1 August 2017. South Thames Colleges Group is one of London's largest providers of post-16 education and training and is an ongoing and significant contributor to its local communities. We aim to put students' success at the heart of everything we do. 
About the College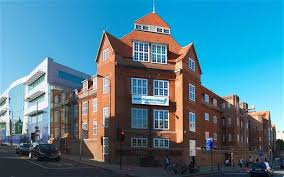 South Thames College is a Further Education (FE) college situated in south London. The College has three main sites in Wandsworth, Merton and Tooting. The college also delivers courses in community centres.
In July 2012 the College was rated as 'Good' by Ofsted, making it one of the best colleges in the London region.
The college has an annual turnover of around £50 million a year and is in a stable financial position (a 'category B' college for those familiar with the previous LSC financial health assessments).
Staff
South Thames College has over 1100 members of staff of which over 700 are salaried and the remaining are hourly paid members of staff. The College is managed at the most senior level by the Principal and her Executive Team The College is structured into five 'directorates' each headed by a member of the Executive Team.
As a place to work, the college is a complex, stimulating and demanding environment. It has the capacity to throw up issues and pressures on a daily basis but it has an equivalent capacity to generate a high level of job satisfaction for those who find it rewarding to meet and deal with management challenges.
Statistics and Courses
Over 21,000 people enrol at the college each year representing all age ranges and abilities. The college is proud to reflect the diverse and multi-cultural character of London.
3,500 learners are aged 16 - 18 (including 200 young people who were previously not in employment, education or training) Over 17,000 adults study at South Thames to retrain or up-skill on vocationally related courses We provide for over 200 international students and over 300 higher education students The college works closely with nearly 100 employers across Greater London and beyond Over 100 apprenticeships are delivered across the college sites. There are almost 3,000 full and part-time courses on offer across the further, higher and adult education categories.
College Facilities
The college has recently undergone a £140 million transformation. The Wandsworth campus has been redeveloped providing students with top of the range facilities including
Sport England standard sports hall
Industry standard hair and beauty salons
Forensic Science and Biology Labs
Games Development Room Music and TV Recording Studios
Photography Studio and Dark Rooms
We are always looking for hard-working and collaborative people who can join our team and help challenge our students to progress and achieve.