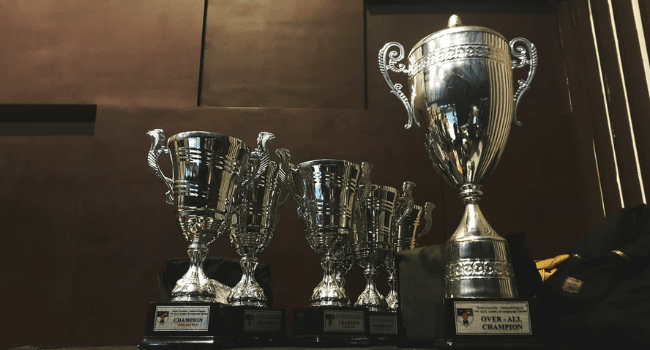 A simple thank you goes a long way in college
Retention. Staff shortages. Student numbers. Tight budgets. Now add partial campus closure, self-isolation and working from home. Most college staff have always carried on as best they can regardless of circumstances. Much of their motivation stems from a concern for their students and their ability to provide many learners with opportunities at college they would not have believed possible when at school or at work. But there is another element to motivation. The following experiment in human behaviour highlights something often unwittingly absent anywhere that people work.
In a US-based research project, four teams of workers were each given one of the following four performance rewards - money, pizza, nothing at all, or a simple thank you from their chief executive. The only team motivated enough to increase productivity was the last, the others slumped or initially improved and then fell back. The experiment suggested tangible rewards could come a distant second to actual recognition of a job well done. 
British workers aren't used to praise
In Britain - and elsewhere - employers and staff traditionally don't expect praise for good work. People are too busy thinking about the next job. Knowing in yourself that you have performed ok is often considered enough, though there are many who are less confident. Ironically, employment statistics often point out that productivity in the UK is low compared with international rivals. Could a simple thank you really be a no brainer? It costs nothing. In journalism - my profession - we don't expect our work to be picked out for praise. It gets past the editor so it must be up to scratch! No worries. Yet I can still recall the very rare times when a colleague has complimented me on one of the headlines I've produced . . .
Colleges and universities - like many other UK organisations - have been slow to catch on. Maybe job satisfaction through so much person-to-person contact is higher in teaching than in many other professions. But most people need some recognition over and above osmosis.
'We need to ensure our staff are in a good place'
City of Bristol College, an institution that has had to halve staff numbers to under 1,000 in the past four years, has undergone huge changes in moving forward from a low Ofsted rating. "People have stuck by the college because clearly for many it's a vocation rather than just a job and they wanted the college to succeed," says Julie-Ann Brooks, director of human resources and organisational development. 
"Like most colleges we've spent so much time on progression for students, retention numbers and numbers coming through the door. We continue to do that but we also need to align that to a staff progression pathway, spend time on our staff and ensure they are in a good place." 
The college has run annual staff recognition awards for several years but is now looking to expand on that. "I think once a year is too infrequent; I think we should organise something termly so you are rewarding and recognising good work throughout the year - most people think about what happened in the past three months . . . they don't necessarily look back over the whole year. 
'We encourage all managers to catch people doing good things'
"We want to help people feel it is worth nominating their peers and colleagues. I have sensed they definitely value our awards ceremony - they feel valued when they get recognition. We just need to make it more central to our ethos." 
At Bridgend College in Wales, director of people Sam Morgan says they "encourage all managers to catch people doing good things and follow that up with a positive thank you, verbal, written or emailed."
The college now runs eight different awards categories for staff each year. "We encourage all staff to think about and nominate any outstanding performances they have seen in class across all parts of the organisation and we celebrate that on the last day of term when the principal throws a party for everyone - that's gone down really well!" 
'We're trying to build on people's strengths'
She says this year staff were encouraged to volunteer to join the judging panel. "We picked out all the nominations and cut and pasted them to send to the nominees so they could read what others had said about them. We're trying to build on people's strengths."
She says it's not easy to note so-called improvements in 'productivity' at a college. "At the awards event, our principal explains why this person has got the award based on the feedback they've received .. and you actually see everybody saying, yes, that person deserves that. It's shared recognition of what good looks like."
But it's universities like City of London that have really adopted the thank you approach and could inspire colleges to follow suit. Ten years ago City staff were grappling with the advent of £9,000 tuition fees and the then alien idea of customer/client relationships where students were seeking value for money; they were also the first university to join the Institute of Customer Service.
Staff getting true validation from their customers
Alison Jacobs is the manager of the university's student centre that gives students financial and pastoral support. She explains: "We wanted a staff recognition scheme that did not involve monetary or material rewards but provided our staff with a true validation from the customer - we felt it would mean more emotionally and be more powerful than throwing money, alcohol, pizza or whatever at staff as an incentive.
"You receive a lot of gifts in life but it's experiences that stay with you forever - experiences that you give to and receive back from your customers.
"We wanted to improve student recruitment so we sought a unique USP … we had to look to our people. If we didn't invest in improving people, we would not get there." 
Alison's department came across the independent WOW! Awards, a not-for-profit scheme that goes into organisations to set up staff recognition schemes.
The City scheme started small in one department and has now been adopted by all university departments - it was so successful. Imperial College also use the scheme started there by a former City employee!
How does the WOW! Scheme work?

 
WOW! initially visits an organisation for several weeks to help set up admin procedures and promote the scheme to staff and students. Website links, posters, business cards and media all carry requests to staff and students to send in their nominations if they feel the service received merits it - be it help from financial, pastoral, accommodation, HR, IT or library services, lecturers and so on. Nominations are then collated externally and independently by WOW! who then each month sifts out the best nominations and shortlists them in discussion with the university. 
WOW! then supports a monthly awards ceremony at the university during which nominations are read out, and the winning employee receives a certificate from their manager and recognition from their colleagues or students for a job well done. Each year WOW! picks out the best of the best in an annual ceremony presided over by the university's president. Together with WOW!, the university has over the years devised different types of award, such as the friendliest person or the employee who gets the most unique feedback. 
The last word comes from Derek Williams, WOW! Awards' founder. "Colleges are desperate to retain their students but also on keeping their employees. If you are able to retain the best people, you don't get into the downward spiral of not being able to offer the best standard of education and thus not attracting the number of students you need. 
"You have to break the circle somewhere!"
A simple thank you goes a long way to achieving that.