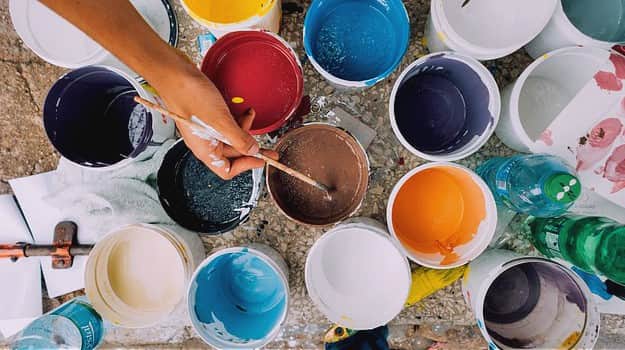 In 2015, the University and Colleges Union (UCU) reported there were significant reductions in the number of students, ages 16 to 24, taking FE courses in the creative arts. Just a year later in 2016, there was a threefold decline in the number of entrants for A-levels in arts subjects, which dropped by a total 4,300 - including courses in subjects such as design, fine art, music, dance and creative writing.
A shift is happening the creative arts, leading to fewer students seeking places in post 16 education. So what can FE teachers and lecturers do to promote more interest in creative arts at FE?
Arts teachers are key to fostering interest
The disproportionate rolling back of funding for the arts might suggest that the creative arts lack the intellectual esteem associated with more 'commercially useful' subjects, like science, technology, engineering and maths (STEM), but that couldn't be further from the truth.
A 2016 study, 'The Fusion Effect: the economic returns to combining arts and science skills' showed companies that combined both arts and science disciplines within their workforce were found to deliver 8% higher sales growth than science-only firms.
Dispelling the pervasive myth that creative arts are just for the un-academic is up to pre-FE arts teachers. FE and workplaces need teachers at this critical level to reaffirm their students' passion and belief in studying creative arts, in both an academic and vocational capacity. Support and encouragement is one way in which we will see more students applying for FE college art courses.
As the Vice-Chancellor of University of the Arts London (UAL) writes: "The time has therefore come to talk about the contribution [creative skills teaching] makes to the quality of education—to insist that no school, no academy and no pupil can be called excellent unless they have undertaken some arts subjects."
But it isn't up to secondary school art teachers alone to reignite the passion of art students.
Students need clearer connections between FE arts and careers
The artist known as Bob and Roberta Smith has said the "two cultures" distinction of the last century—that society could be split into science and the humanities—had been made "irrelevant" because of the emergence of digital technologies. It's important then, too, for FE arts teachers and colleges to make connections between the arts and other in-demand tech skills.
Further education is undertaken by many on the expectation that it will enable access to a career path, whether it's faster or at a different level compared to going straight into the world of work. Therefore, FE colleges need to be helping students make connections between courses and the world of work, specifically within the arts.
In a statement criticising the recent introduction of the EBacc, a compulsory element of the secondary school curriculum that makes no provision for creative arts subjects, leading arts professionals wrote:
"For a sector already suffering skills shortages, undervaluing and excluding creative subjects has major ramifications. The impact will not only be felt by the creative economy but also by other sectors, such as engineering, that desperately need some of the same skills."
Interdisciplinary learning should, therefore, be key to the FE arts teachers' strategy.
FE arts teachers and colleges can help broaden employability
If the creative arts are to enrich students' careers, it also goes that FE arts teachers and support staff need to help students translate creative skills into employment skills.
One FE institution, Derby College, has embarked on a new focus to broaden students' employability and career opportunities across the creative arts industry with a dedicated Employer Academy. By matching students with work experience opportunities, masterclasses and mentoring, the initiative is equipping creative arts learners at FE with every opportunity for their futures.
Without further investment in the creative arts, and more FE arts teachers championing their worth, we risk denying our young people access to a £76.9 billion economy.
If you are passionate about the creative arts, or if you have worked in the art and design industry and are looking to turn your creative skills to further education teaching, see the latest creative arts, crafts and design jobs and performing arts jobs at leading FE colleges across the UK.
---