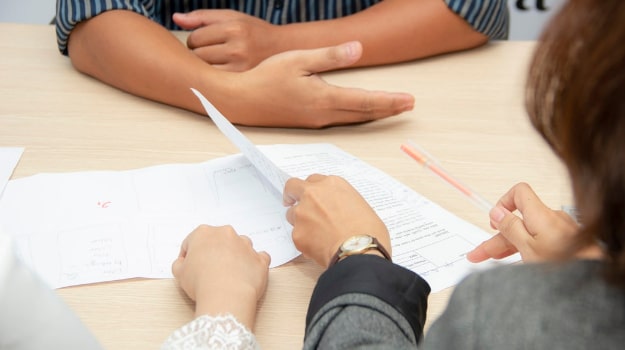 Teacher interview questions on safeguarding
Apply for Safeguarding Jobs in Colleges here.
Safeguarding should be a shared objective across further education (FE) institutions. Colleges should create and maintain a safe learning environment for young people. There is a duty of care for FE staff to safeguard and promote the welfare of students under the age of 18 under the Children Act 2004.
Statutory guidance for FE institutions stress that a full picture of a student's needs cannot be built up by one single professional. The guidance explains that "everyone who comes into contact with them has a role to play in identifying concerns, sharing information and taking prompt action".
An Ofsted report on safeguarding best practice in colleges explains that it is important all staff familiarise themselves with systems within their college that support safeguarding.
These include: child protection policy, behaviour policy, safeguarding response to students absent from education, and the role of the designated safeguarding lead.
After visiting 14 colleges that were graded 'outstanding' for the leadership and management of their safeguarding arrangements, Ofsted concluded that all had "developed, prioritised and embedded a culture of putting learners' safety first". This is the bedrock of safeguarding best practice.
Sample questions are likely to centre around the following themes:
Describe what you think your safeguarding responsibilities will be?
How would you respond to specific allegation of sexual harassment/sexual abuse?
How would you support those involved?
Providing examples of safeguarding issues in past employment (if relevant)
Knowing the basics of safeguarding
FE teachers should also get in the habit of regularly communicating clear messages about safeguarding to students. This can be done in a range of ways, including on an intranet page, plasma screen announcements and student forums, as well as in person.
Knowing the basics
It is useful to start with the concept that safeguarding students is everyone's responsibility. FE teachers should ensure that their approach is child-centred, putting the best interests of the child front and centre. Reading up on Section 175 of the Education Act 2002 is recommended.
Up-to-date knowledge
Candidates should keep abreast of any changes to legal requirements surrounding safeguarding in colleges. A good place to start in this endeavour is the UK government's website, where up-to-date statutory guidance for schools and colleges on safeguarding can be found.
Identifying vulnerable students
A key skill when safeguarding is identifying vulnerable groups of students who may require extra care and attention. Government guidance recommends the effective use of recording systems to hold important information about students.
The guidance also highlights thorough risk assessments as being an essential component of best practice. It states: 'In a number of cases, learners took an active part in undertaking risk assessments, which also served as a highly effective preparation for their future work.'
Liaising with external agencies
As an example of best practice held up by Ofsted, the City of Sunderland College has built up 'strong and longstanding links' with a wide range of external agencies. You should expect to have some contact with agencies tasked with combatting issues of drug misuse, racial discrimination, alcohol misuse and forced marriage, for example.
Apply for Safeguarding Jobs in Colleges here.
Sources/further reading:
https://consult.education.gov.uk/safeguarding-in-schools-team/keeping-children-safe-in-education/supporting_documents/Keeping%20Children%20Safe%20in%20Education%20Proposed%20Revisions.pdf
https://assets.publishing.service.gov.uk/government/uploads/system/uploads/attachment_data/file/417603/Best_practice_in_safeguarding_in_colleges.pdf
https://www.gov.uk/government/publications/keeping-children-safe-in-education--2
www.aocjobs.com/jobs/construction-building-trades
http://www.legislation.gov.uk/ukpga/2002/32/section/175